Here are some photos from the WIKI fashion blogger meetup Tas and I went to last week. We had such a great time and met so many interesting new folk... But I am currently trying to make it through the most excruciating time of year - STUDYING FOR FINAL EXAMS... I have four - Evolution, Zoology, Chemistry and Genetics - each one more painful than the next... I feel like I've been studying for these for ages but have got just about no revision done yet because I've just been procrastinating and looking at blogs and online shops and such which seem oh so tempting when you know you shouldn't be looking at them! Also I can't help looking for new things to buy to wear on my trip to Japan and Korea next month although I know I shouldn't because I will be able to buy what I need for it there... I am so sorry that I might not be able to post so often for the next few weeks because of these deathly exams but I promise that an abundance of new posts will be coming your way as soon as my break starts and I go on my Asian adventures...
oh and check it out if you please, I was interviewed for the exciting new online magazine PITCH. See it
here
:)
Madeleine's killer rings and Prada bag...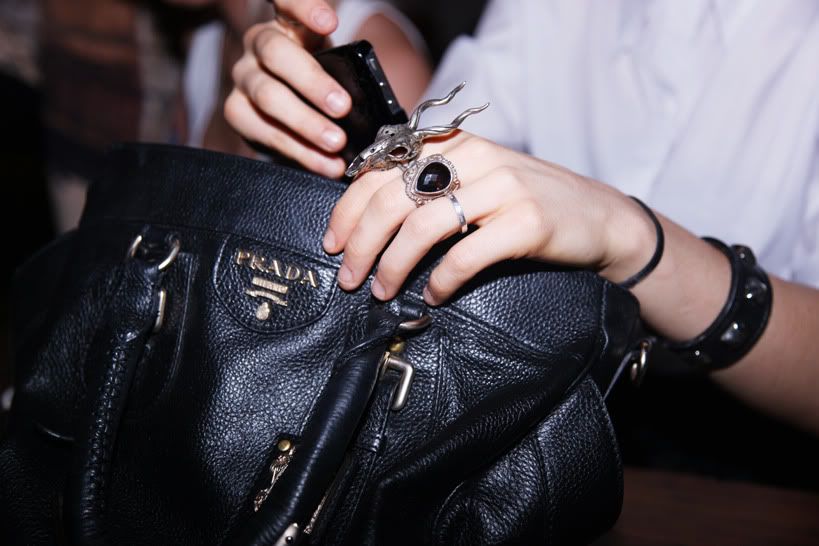 Francesca from
Opinion Slave
, Nora from
Black Balloon
and Madeleine from
We Killed Couture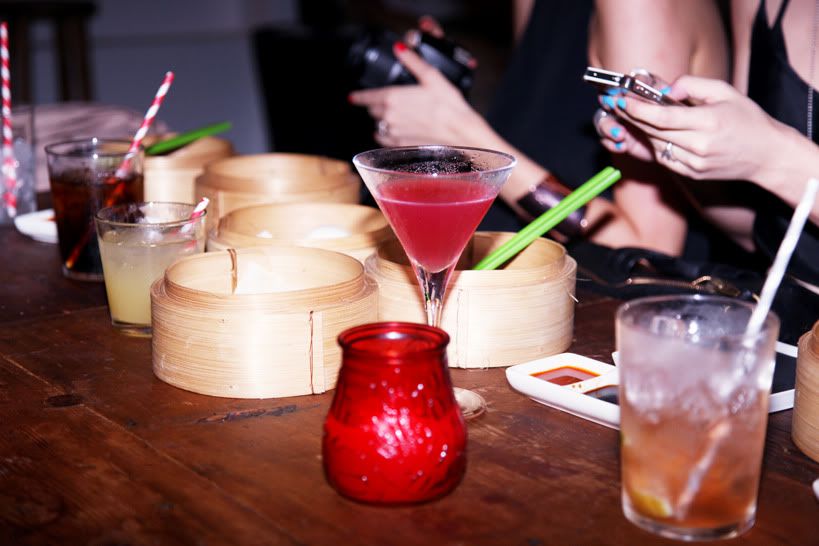 The lovely Chloe from
Social Emissions
and Kaitlyn from
Modern Legacy
with Tas